About Us
Thank you for stopping by at Azam Marketing's blog which has grown from strength to strength since launching in 2007 and now has a large dedicated following. Get in touch if you would like to promote your services to the thousands of readers of Azam.info.
Founded in 1997, our boutique agency provides digital marketing and design services. Our focus is one thing and one thing only: producing results.
Our clients range from some of the world's largest corporations to small and medium size companies. We have vast experience and know-how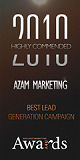 in affiliate, email, search and social media marketing. We also have divisions devoted to online public relations and website design and development. We provide consultancy and training services for ambitious companies looking to grow.
We have brought on board the leading talent in each of our specialisms to provide a premium service to businesses. Our clients enjoy a quality of service and delivery of results that is all-too-rare with here-today-gone-tomorrow digital agencies. We have a record and reputation in the industry which is second to none.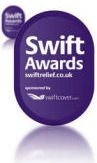 Should you wish to benefit from our unparalleled knowledge and experience in digital marketing and design, email us at results [at] azam.net or ring +44 (0) 870 870 2222 anytime between 08:00 and 22:30 GMT, 365 days a year.
New: sign-up to any of Azam's marketing or design services this month and get a free iPhone 5, Samsung Galaxy SIII, iPad 3 or similar device of your choosing. It's the perfect gift for you or a loved one.
You may subscribe to our blog on this page.
Important: the views expressed in this blog are those of the individual writers and do not necessarily reflect those of Azam Marketing, our affiliated companies or clients.